First some background for 1st time readers. Readers who are regular followers can skip this section and go straight to the Thailand study section.
Background:
It has long ago been established that the messenger RNA vaccines cause myocarditis, the controversial question now relates to what the actual rate of myocarditis is. The CDC chart below notes a peak myocarditis rate (all boxes shaded in orange are myocarditis rates that are higher than what is expected in the population) in 16-17 year old boy of 75.9 / million (or 1/13,157 ) after dose 2 of the mrna COVID vaccine.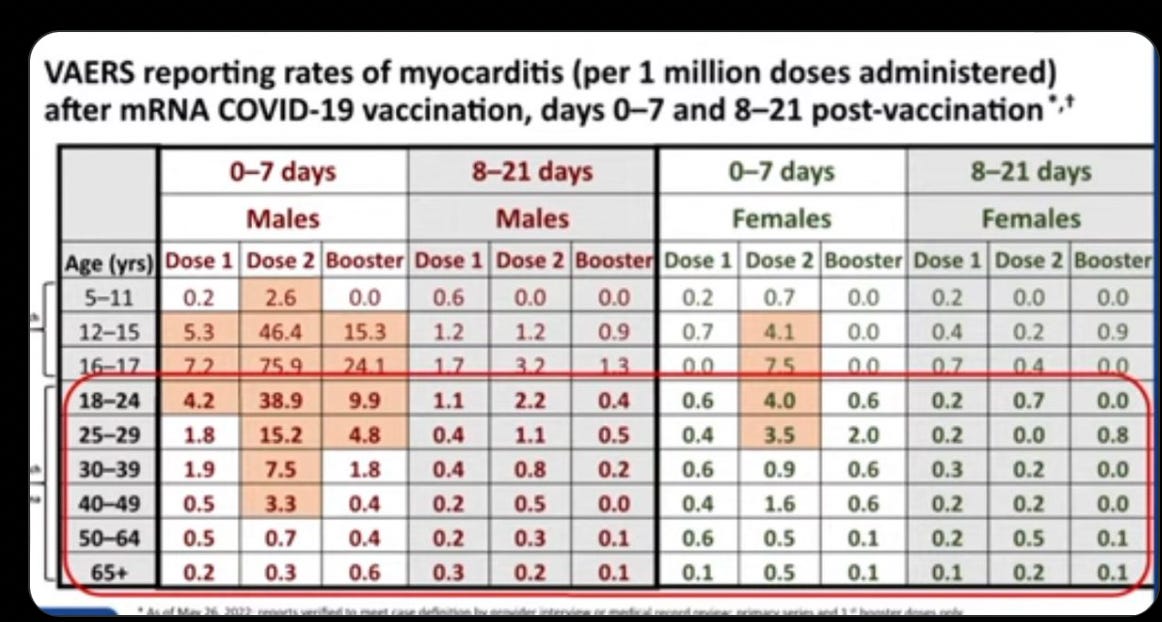 Unfortunately, because of the heavy reliance in the United States on passive reporting, which entails clinicians/ patients voluntarily reporting myocarditis cases, this number is likely an undercount.